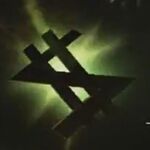 The
Bonus Points
power-up
only appears in
Moon
(and a very similar drop in
Dead Ops Arcade
). It can only be obtained by a
QED
. The effect is random, it gives the player who picks it up (or everyone in the game) a random number of points.
It is possible to get up to 50,000 points from Bonus Points.
The power-up uses the same icon as a drop in Dead Ops Arcade, except this power-up has a green glow instead of a yellow glow (like the one in Dead Ops Arcade).

The power-up is very similar to the Points power up in Black Ops II, in design and effect.

Just like the Dead Ops Arcade drop the only diffrence in appearance is the glow which on this power-up is blue.